THE 10 SECOND FLOSS
Comfortable • Effective • Automatic
WHAT EXPERTS ARE SAYING
Even people who floss regularly often do it incorrectly. Instafloss is borderline genius
– Dr. Marc Mingel
Finally! A 10 second floss for a million dollar smile!
– Dr. Raluca Cruceanu
A BETTER WAY TO FLOSS
Automatic Flossing
With one sweep, water jets floss your gums for you: comfortable, thorough, and they never miss a single spot no matter how your teeth are shaped.
2x Deeper Clean
Pulsing water jets can get in smaller places and clean plaque deeper beneath your gumline than string floss (up to 6mm vs 3mm).
360° Pro Flossing
String only cleans the spaces between your teeth. Instafloss gets between each tooth - and also cleans underneath the gumline 360° around each tooth.
Why Floss With Water?
Water can get in smaller areas than string to provide a better floss. Additionally, water pressure can be adjusted to the appropriate firmness for your gums. Decades of research on water flossing has found that, compared to string, water flossing is:
151% as effective at reducing gingivitis
129% as effective at removing plaque
200% as effective at reducing bleeding
Other Methods
360° Flossing
Instafloss is engineered to reach everywhere a toothbrush (and even traditional flossing) cannot, thoroughly cleaning between your teeth and underneath the gumline all the way around each tooth.
Incomplete Flossing
Your gums wrap all the way around each tooth, but traditional flossing methods only clean between the teeth, missing large areas between the teeth and gums uncleaned.
Perfect in <10 Seconds
Instafloss aims for you and never misses a single spot -- deliverying a perfect floss in under 10 seconds. You'll never have to worry about whether you're flossing correctly again.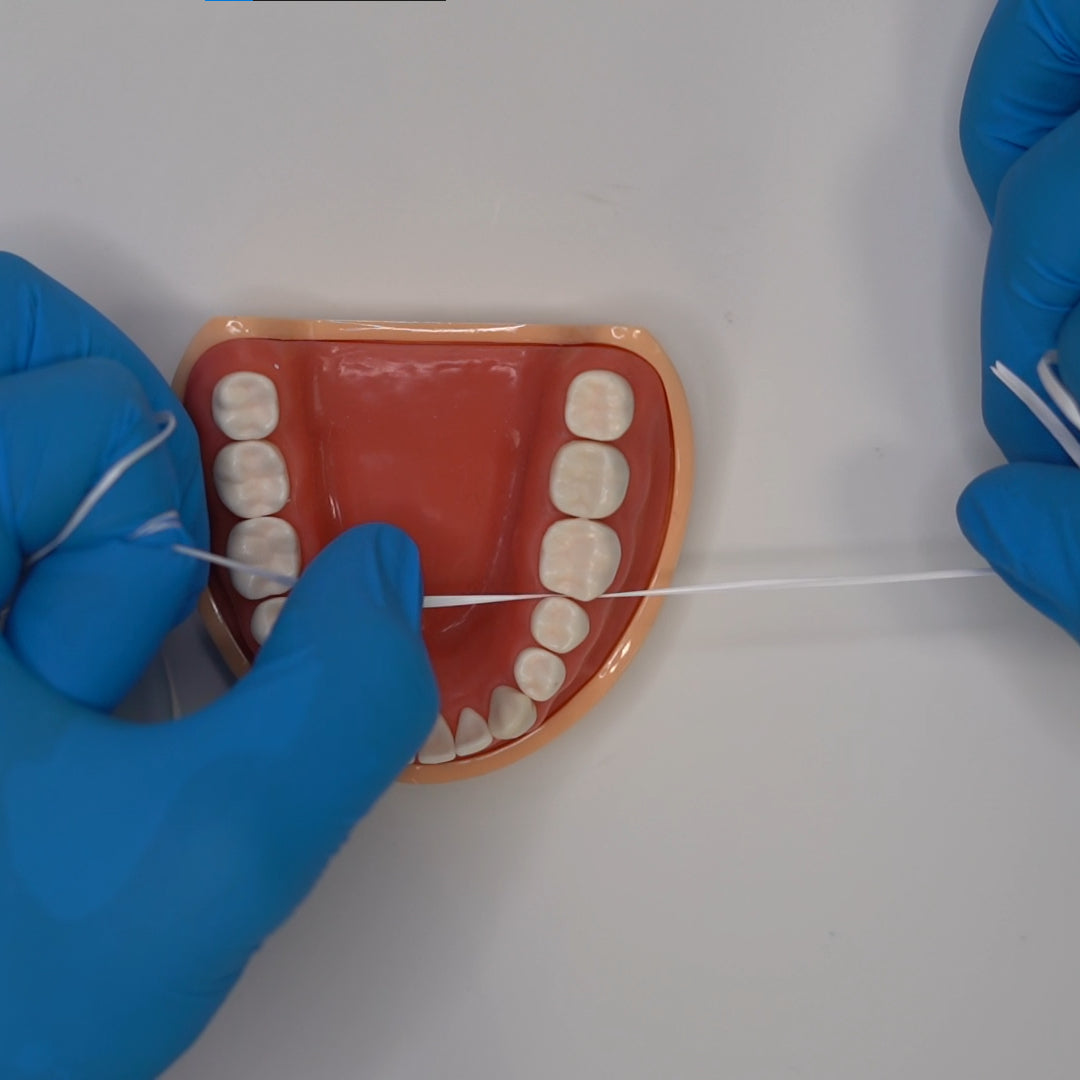 Hard to Do
Dentists say that even those who floss daily often floss incorrectly. What's worse, that traditional flossing takes so long or that you might not even get worthwhile results for your effort?
Pleasant
Water jets are more than just the most effective way to floss -- they feel amazing! Plus, Instafloss allows you to adjust the pressure to match your current gum health. You'll always look forward to flossing.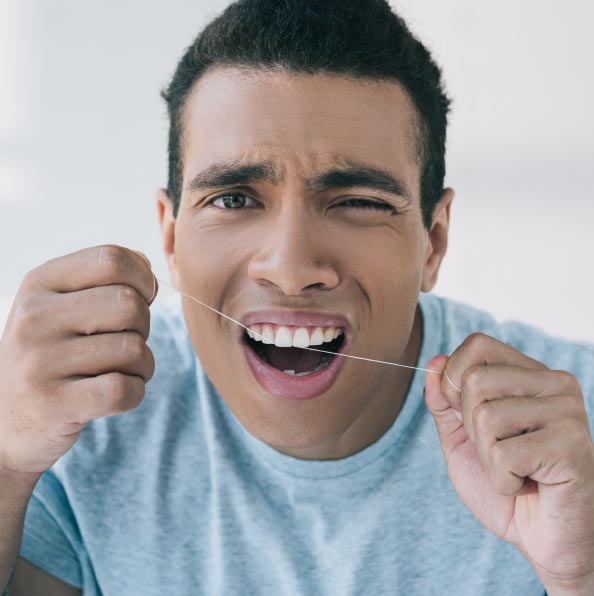 Painful
You shouldn't bleed when you floss, but unfortunately so many people skip flossing and end up with inflamed gums (or worse). It's hard to develop good habits if flossing hurts.
Frequently Asked Questions